….and we're trying something different this month.

We'd love to hear from YOU during the session. So, please don't be shy. Take part in this month's analysis by posing your own questions, observations & comments. Let's make this a lively & interactive
session.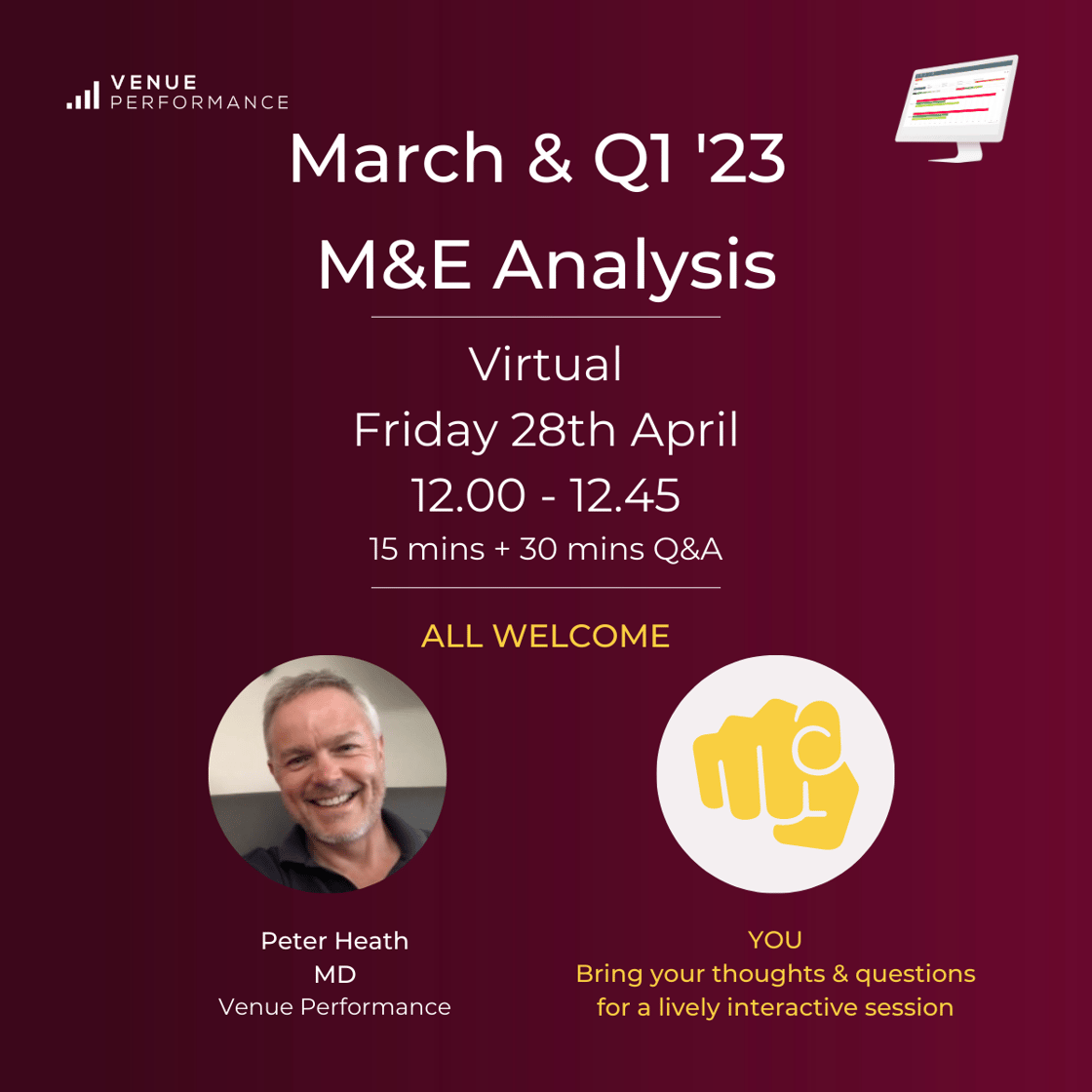 REGISTER
Review of March & Q1 '23
Audience Participation
Interactive Session
Interested in taking a look at Venue Performance?
Book a short virtual meeting and we'll show you how it works, using live data relevant to YOUR venue or hotel.
CLICK HERE to book a demo