M&E Benchmarking:
Given the current unpredictable market conditions and economic climate, wouldn't it be wise for you to base your decisions on a more extensive grasp of market trends and movements, instead of solely relying on your internal data?  

No more uncertain outcomes.  

Better decisions.  

Why wouldn't you want access to such a profound level of intelligence?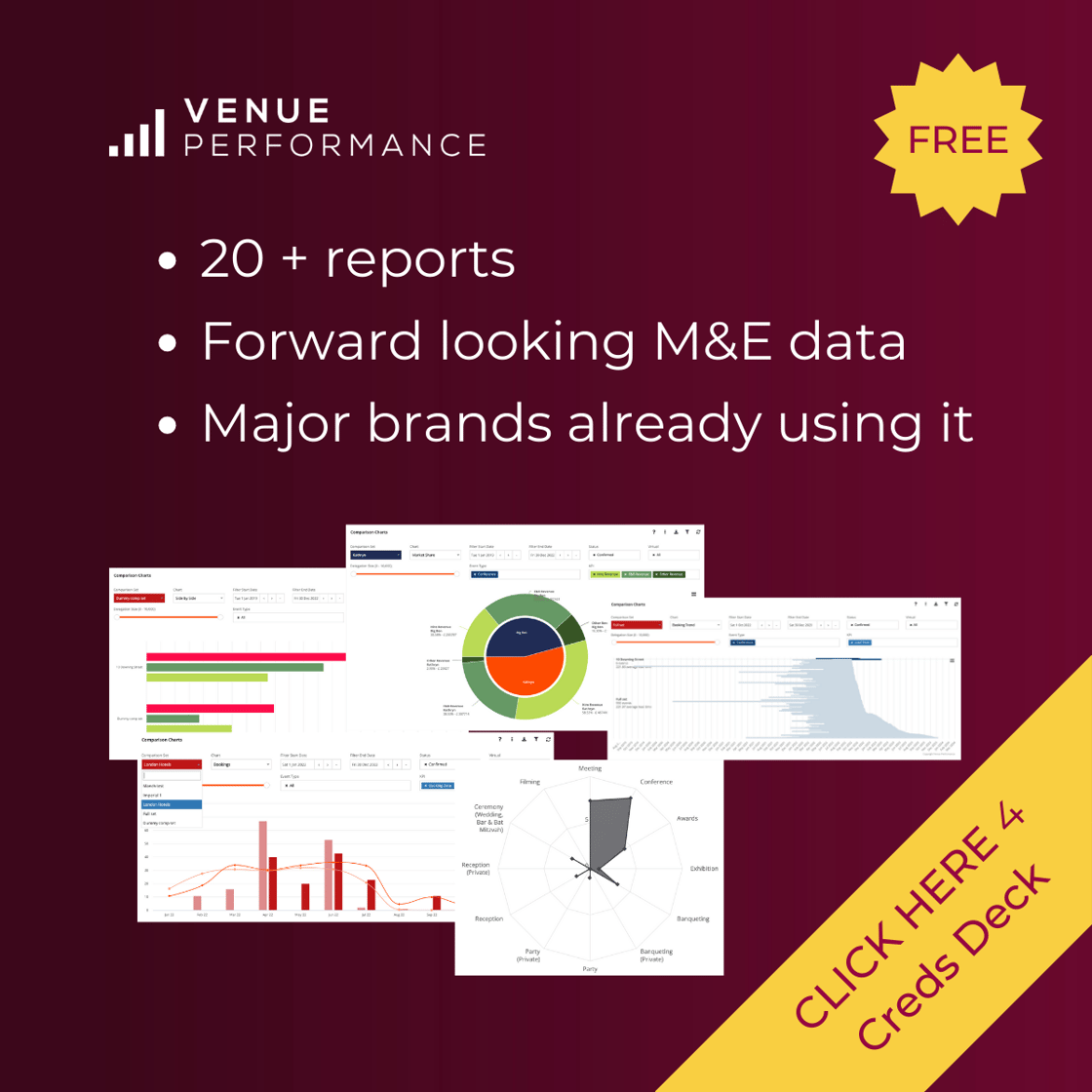 Interested?
Book a short virtual meeting and we'll show you how it works, using live data relevant to YOUR venue or hotel.  
CLICK HERE to book a demo  
Want to see what's happening in the world of M&E? Watch the numbers and listen to the panelists Next session: 28th July – 12pm Virtual
REGISTER HERE